We offer a variety of CBD E-liquids in addition to the many e-liquids available. We offer CBD E liquids that meet European Union standards. They undergo rigorous quality control. Each manufacturer must provide a detailed biological analysis of the CBD e-liquids they produce. This allows you to:
The purity of the liquid: Its cannabidiol content must be at least 99%.
The conformity of the product as to its THC (Tetrahydrocannabinol) content, this must be 0%.
If you are looking to vape a CBD flavored Eliquid, we have everything you need.
E-liquid CBD (Cannabis), without THC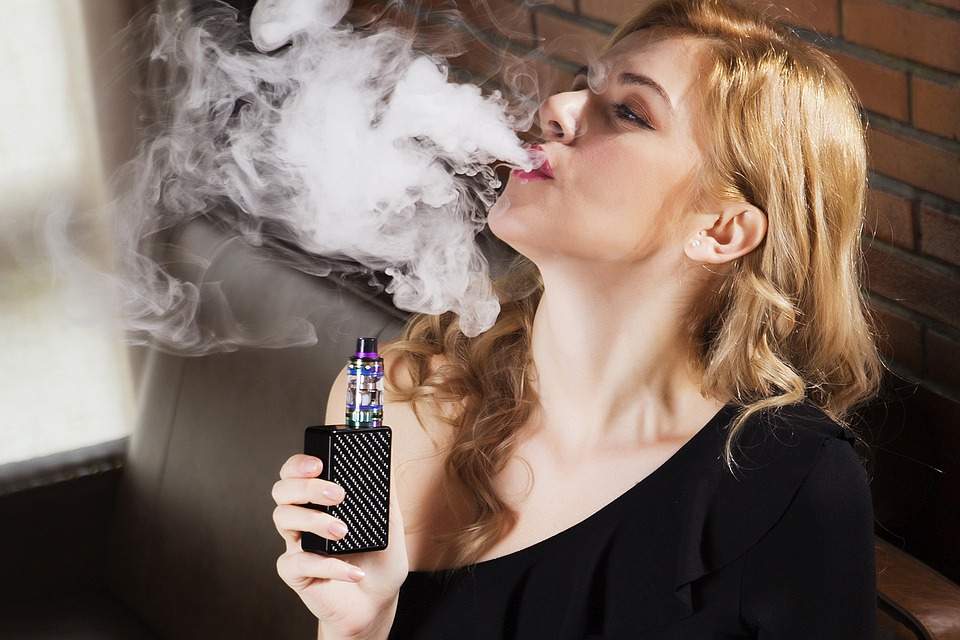 Cannabidiol, or CBD, e-liquid is one of two main cannabinoids found in hemp. CBD is not psychotropic and it doesn't cause addiction.
Hemp E Liquids can be used to inhale liquids through an electronic cigarette. CBD e-liquids are a great way to consume CBD. They can be inhaled quickly by the body and have no combustion risks.
What is CBD?
Cannabidiol is a molecule made from Cannabis Sativa L. Like tetrahydrocannabinol, CBD is part the cannabinoid group. However, unlike THC it does not have a psychotropic effect. There is no direct effect on your nervous system. . , pure CBD has a THC content of less than 0.3%. This makes it legal. Adams' scientific team discovered CBD in 1940. However, its chemical structure wasn't known until 1963. Studies began to flourish in the 1990s and 2000s. In the United States, cannabis legislation has changed, especially in regard to cannabinoids and cannabis. Understanding the mechanisms of action of cannabinoids (receptor systems) has revealed that THC is not the only cannabinoid with pharmacological properties. There would be over 100 cannabinoids today. Because they were discovered first, CBD and THC are the most popular. They are also the most commonly used cannabinoids of Cannabis sativa.
What are the differences between cbd and thc?
Over a hundred cannabinoids are found in cannabis plants. CBD is the second most popular cannabinoid in cannabis after THC.
CBD is not psychotropic and does not have psychoactive properties. THC, however, is the main psychotropic compound in cannabis. France bans all forms of THC consumption. This is known as "recreational marijuana" in countries that have legalized it.
THC, or marijuana-like compounds, is what causes the "high", while CBD, on the other hand, is thought to have relaxing properties.
WHAT EFFECTS DOES CBD HAVE?
THC and CBD have very similar chemical structures. Both have very similar pharmacological properties. They are to be distinguished based on their side effects as well as the intended use of the CBD. , unlike THC and cannabis, CBD does not produce any psychotropic effects. It is not intended to replicate the effects of THC or cannabis, but rather to improve the health and well-being of the individual. The CBD molecule is less energizing that nicotine and can help you fall asleep faster. It is not a medication and should not to be smoked as such.
What is cbd e-liquid? (CBD Vape juice)
CBD eliquids contain the same ingredients as traditional eliquids: a neutral base and flavors, along with a booster. The only difference is the CBD booster is added to traditional E-liquids.
The liquids used in electronic cigarettes usually contain a high amount of Propylene Glycol (around 80%). This allows the molecule's optimal dilutetion. The ideal temperature for CBD vaporization is 180°C. This is the lowest temperature for Propylene Glycol.
CBD eliquids can use all the aromas that were used to make classic eliquids, mainly food aromas. CBD eliquid flavors can also come from terpenes. These molecules are found in all plants and give them their flavor and smell. Combining terpenes from different plants can give you a taste similar to hemp.
There are two types:
It is easy to use and comes in many concentrations. You have the option to choose from a variety of cannabis flavors including citrus and minty varieties.
You can make e-liquid with powder (powder) and a CBD booster.
This solution is more economical and allows you to create your own CBD eliquids. You can choose the CBD concentration and the flavor of the liquid to suit your tastes.
You can mix CBD e-liquids with other flavors to create your own blend. This liquid is often associated to mint or lemon.
How is CBD e-liquid made?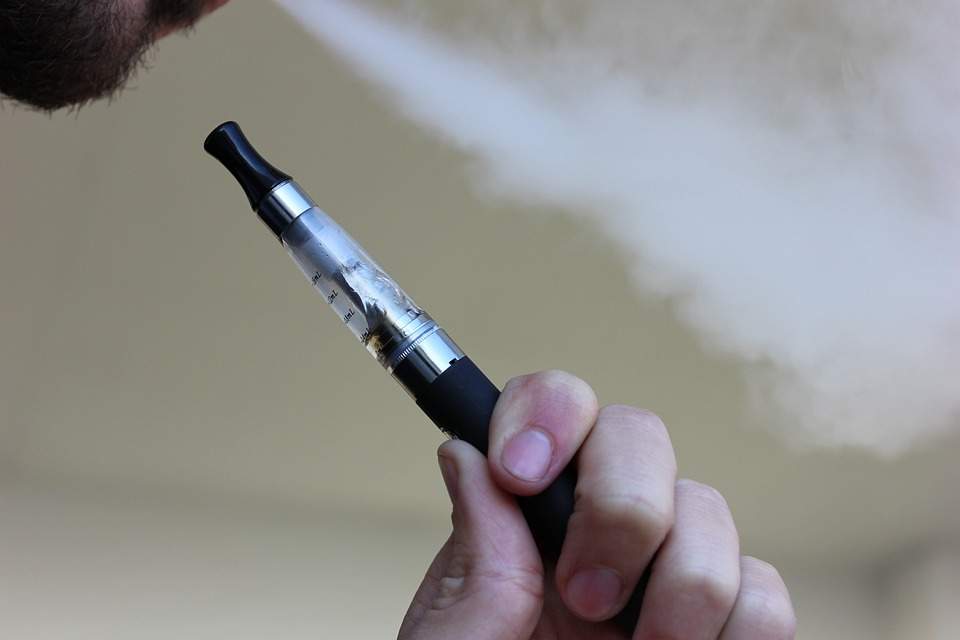 E-liquids containing CBD contain the same composition as nicotine e-liquids. They include propylene glycol and vegetable glycerin. CBD e-liquids don't contain nicotine, which is better as CBD and nicotine can have opposing effects. These e-liquids can be expressed in different dosages. We usually express the CBD dosages as mg/10ml (30 to 50 mg, 100 mg, 300 mg, 500 mg, or even 1000), but you can also express them in mg/ml (3 to 5, 10, 30, 50, or 100).
Our CBD e-liquids contain CBD crystals that have been extracted from high-quality hemp. Hemp is a member of the same family with cannabis. It has been certified that it was grown in Europe using an organic, non-GMO method. This guarantees the purity and quality of the extracted cannabidiol.
Our e-liquids contain CBD from CO2 extraction. This allows for a high purity product with no THC.
Terpenes, which are aromatic molecules found in e-liquids, are responsible for some of the distinctive aromas produced by hemp and cannabis plants. Certain e-liquids may contain terpenes or cannabinoids that could increase CBD's impact on the body. This is known as the entourage effect.
How is cannabidiol extracted from?
CBD extraction methods:
Different methods can be used to extract the CBD molecule from hemp plants:
Liquid solvent extraction
This method involves the use of a liquid solvent to extract CBD from the plants. The liquid solvent is usually a chemical product from the hydrocarbon family (butane) and alcohols (ethanol). The CBD concentrate can be obtained after evaporation. However, this method comes with its limitations. It is less popular because solvents used can be very flammable, and may leave residues in CBD.
Extractive CO2 extraction
The most advanced method of extracting CBD is CO2 extraction (also known as "supercritical"). This method is most commonly used in cosmetics, where it is used to extract essential oils and hydrosols. Although this method is more costly than liquid solvent extraction, it offers much better quality CBD. This method preserves the active and olfactory components of the plant, without altering them. To describe supercritical CO2, we use the term "supercritical" to refer to the state of the CO2 being used. It is then the limit between the liquid and gaseous states.
What is full spectrum cbd e-liquid?
CBD Full Spectrum CBD e-liquid contains so-called "full spectrum" CBD. The unique extraction process makes it possible to extract CBD from plants without removing other molecules. The extraction process preserves the other cannabidiols, terpenes, and components of the plant. This allows for CBD to be extracted as close to its natural form as possible while still maintaining the entourage effect as well as the plant's natural flavor.
CBD isolate is the "classic" form of CBD. It is a pure and isolated form of CBD. This allows you to make e-liquids without the need for a high CBD content. The CBD isolate, which is obtained in the form a crystal, is used to create the boosters that are used in DIY e-liquids.
What is the cost of a bottle cbd eliquid?
A 10ml CBD e-cigarette liquid bottle costs between EUR4 and EUR70. Prices vary depending on many factors, including the quality of liquids, brands, tastes, extraction methods, and the numerous tests and analyses required to make CBD liquids for electronic cigarettes.
Is there a difference in quality between cbd liquids ?
There are many quality differences between products, just like in other fields. To determine the quality of CBD e-liquid, there are several criteria to consider.
The CBD quality
The extraction method can alter the purity of the product. To preserve the product's quality, it is important to make sure that the extraction process follows a strict and precise protocol. CBD Full Spectrum and supercritical carbon dioxide extracts offer the highest quality.
The neutral base's quality
A neutral base of PG/VG will be required to dissolve CBD. This mixture contains Propylene Glycol as well as Vegetable Glycerin, in different proportions. We prefer a 100% vegetable-derived glycerin with a higher PG/VG ratio to ensure optimal quality.
The aromas and Terpenes used
The flavorings that are used to flavor the liquid should come from natural sources. Full Spectrum CBD eliquids are a better choice if you prefer hemp-flavored eliquids.
The country of manufacture and manufacturer
Vaping is not the same in all countries. We only choose e-liquids that comply with European and French standards. You should always verify the origin and compositions of CBD eliquids. Never buy CBD eliquids that seem suspicious.
What are the best e-liquids?
You need to consider your vaping habits, the intensity of your desired effects, and your electronic cigarette. It can be difficult to recommend the right dosage due to possible other products being consumed. The best thing to do is to try light to medium dosages to get the desired effects. It is a pleasant experience to vape.
What are the best cbd liquid brands?
There are many brands that sell the best CBD eliquids. Marie Jeanne, a French brand, is one of the best. This company uses molecular extraction methods that are environmentally friendly to make liquids from high-quality hemp.
The French brand CBD Greeneo is one of the most well-known brands of CBD eliquids. You can choose from authentic flavors or gourmet flavours, as well as different CBD concentrations to suit all vaper profiles. Full Spectrum is also available from the brand.
Harmony is also a leading brand in the CBD eliquid market. Harmony is proud to offer high-quality products made from certified hemp, and that are produced in accordance with the various standards.
How do you choose the best CBD e-liquid for you?
There are many CBD consumers. Each one has a reason to consume it. The dosage of CBD will vary depending on the reason. The following profiles of CBD consumers are common:
– People who vape CBD to relax and rest.
– People who vape CBD to help quit smoking or cannabis
Those who use CBD vape to improve their health
– For those who just want to have fun with CBD.
Prohibitions of CBD Vape juice and e-liquid
The sale of CBD e-liquid to minors is strictly forbidden. Pregnant women should not use an electronic cigarette. France bans the use of cannabis e-liquids containing THC. CBD is not a medication and can't replace a prescription from a doctor.
HOW TO USE CBD E-LIQUIDS?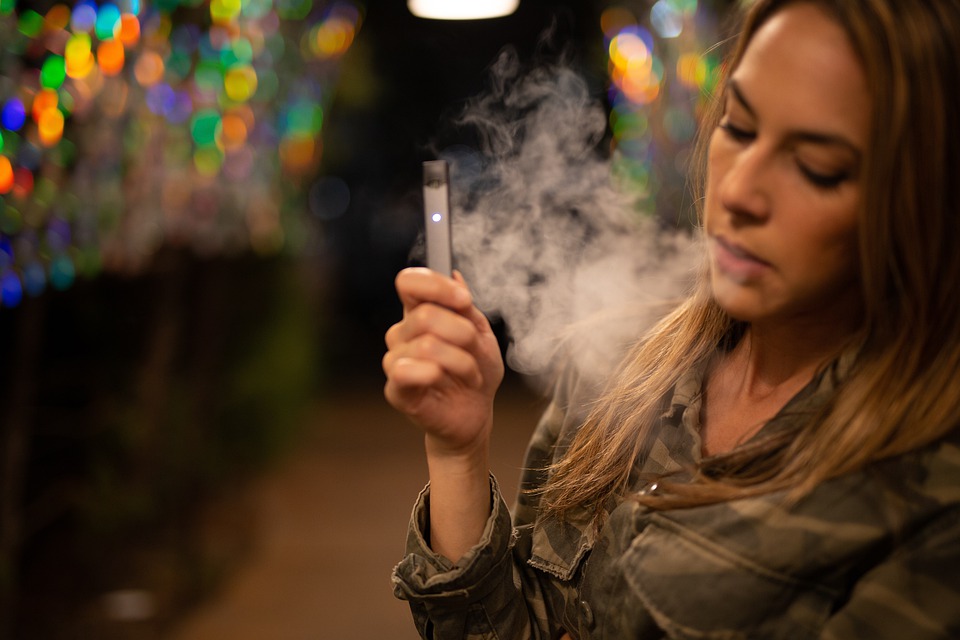 CBD liquids are available in a variety of CBD strengths. Usually ranges between 100 to 1000mg. The CBD concentration in a 10ml bottle determines the rate. The higher the rate, you will feel the effects more. A CBD liquid has a different frequency than a traditional e-liquid . You should only use it for a few minutes each day, especially if you're at work or driving. It can be used for relaxation. You should not vape too much CBD liquid. This can cause a sleepy effect. You can use CBD liquids on any material, as long as the draw is tight (MTL). The feeling of each one will vary. If the effects are too strong you can use a less powerful material. However, we recommend that you start with a smaller material.
CBD is similar to nicotine salt. It does not require expensive or powerful equipment to vape. MTL (mouth to lung) e-cigarettes are the best. Why MTL ecigarettes? MTL e-cigarettes allow for better CBD absorption thanks to the tight pull and two stages. The more MTL there is in the suction, more CBD molecules can absorb. pod electronic cigarettes can be used with CBD. They are excellent models that are suitable for MTL vaping.
CBD PUFF or CBD E-LIQUID
The puff ecigarette CBD is a new addition to the vape industry. These e-cigarettes are all-in-one and require no maintenance or handling . The puff e-cigarette comes pre-filled with CBD in your choice of dosage and flavor. It is ideal for newbies and vapers looking to get started with CBD . We prefer an MTL electronic cigarettes for CBD eliquids. The puff is sufficient on its own. Because the first investment is less costly and has low to moderate consumption, the puff is more affordable than CBD eliquids . So convinced? 🙂
SEE ALL CBD E-LIQUIDS AND PUFFS
Vape juice and e-liquid dosage
The relationship between the active principle's concentration and the tolerance level of each substance varies depending on the metabolic processes, our consumption habits, and any other substances we consume.
It is important to gradually test different concentrations under various conditions in order to find the best dosage. To determine the optimal CBD concentration, it is important to consider the frequency of vaping.
There are many profiles that can be created for the various CBD concentrations.
Dosage of less than 150 mg/10ml: Novice profile
This dose is compatible with high-frequency vaping. This e-liquid can be used throughout the day.
Medium profile: Between 150 to 300 mg/10ml
This dose is compatible with a typical vaping frequency. You should vape it in short sessions (between 5-10 minutes) that are spaced out over time.
Between 300 and 500mg/10 ml
This dose is for occasional use and should be used only once per day. The brain's receptors are at risk of becoming saturated beyond this dose. CBD cannot be increased in effect.
Vape with more than 500mg/10 ml
CBD e-liquids with a higher concentration than 500 mg are a booster. To reduce the final product's concentration, it is recommended that you dilute it with a neutral base. You are unlikely to take more than 500 mg.
CBD Vaping Liquid Dosage
You can adjust the dosage depending on the material you are using to vape. To vape CBD, you don't need an e-cigarette with a powerful motor. You should use an electronic cigarette that is CBD-compatible, with a power of not more than 15-20W.
You must adjust the CBD e-liquid concentration if you are using a strong material with a subohm resistive. You can start with a low CBD concentration, and increase or decrease your dosage as you go.
Therefore, it is important to consider
CBD is not always effective. You will need to consider whether CBD will be used throughout the day or at specific times.
* Vape light doses (30 to 200mg per 10ml container) for discreet effects. They can be used throughout the day, or in shorter sessions.
* Intermediate doses (between 200-400 mg per 10ml bottle) are more potent and better suited for occasional vaping.
* Strong effects can be experienced at high doses (between 400 mg and 600 mg per 10ml bottle). These should only be used for occasional vaping. High dosages are best avoided as the body's receptors will become saturated and the effects won't be as strong.
* The amount of nicotine you use will vary depending on the type of electronic cigarette. A model can vaporize 2 millimeters per puff, while another model can vaporize the same amount over a period of time. Remember that if your electronic cigarette has a high power output and low resistance, you must reduce the CBD dosage.
FAQS
I'm a cannabis smoker, and would like CBD. Is it the same effect?
CBD is not THC and has no psychotropic effects.
I have insomnia, depression, anxiety, and I am in pain. Is CBD a good option?
CBD is not a medication. If you experience any of these symptoms, consult a doctor. CBD is known for helping you fall asleep and its anti-stress, anti-inflammatory properties, but it doesn't cure.
How do you choose your CBD level?
The level of nicotine is determined by the user's experience, the material, and the frequency of use. We recommend that you start at 100mg or 300mg.
Are CBD liquids legal?
Yes, if the THC concentration is below 0.3%. They are regulated at the same level as traditional liquids, according to the European Directive on Tobacco and Vaping Products…
Are CBD liquids dangerous?
Scientists have been studying CBD for many years. Some cases of CBD are used to treat pathologies.
Does it have the same effect as vaping nicotine liquids?
Nicotine have addictive properties, while CBD does not. CBD does not cause addiction. The hit is different with CBD e-liquid. While you won't feel the same sensation of nicotine passing through your throat, it can cause irritation.
Can I vape CBD all day?
While there is no danger of overdosing, CBD can cause a feeling of drowsiness. It should not be taken if you are traveling or performing a professional function.
How to store CBD e-liquid properly?
CBD e-liquids should be kept out of reach of children and pets, at a temperature stable, away from sunlight, and under lock and keys.
My CBD oil has changed in color. Is this normal?
Like nicotine liquids, CBD liquids may be affected by aging. The color of CBD liquids can change from a yellowish color to a more intense color. This phenomenon can be influenced by aromas.
Can I make my own CBD oil? Is it possible to add nicotine to my CBD liquid
The CBD molecule doesn't like water. These liquids cannot be altered in any way. This is not relevant to nicotine. Combining nicotine (stimulant), and CBD (calming), can cause the combination to lose the effects of both molecules. The two effects can even cancel each other. A CBD e-liquid may contain nicotine. It seems that CBD may have a conflict with nicotine's exciting effects. For a more enjoyable vape, it is best to not mix these molecules.
How long should I keep my CBD eliquid?
Follow the manufacturer's instructions and shake the bottle before using to homogenize the contents.